1. To add a new shift, log into your Zimyo account first. This will take you to the Main page. 
2. On the Main page, there will be icons on the left side. Click on the "Calendar" icon.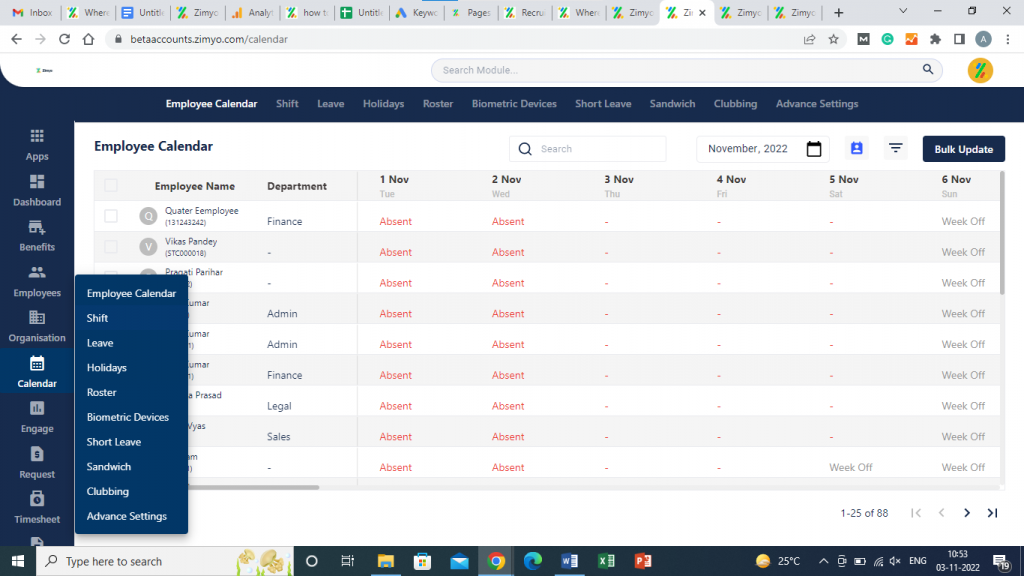 3. This will open the calendar tray. From this set of menus, click on "Shift." This will take you to a menu where you can see all the shifts you have created.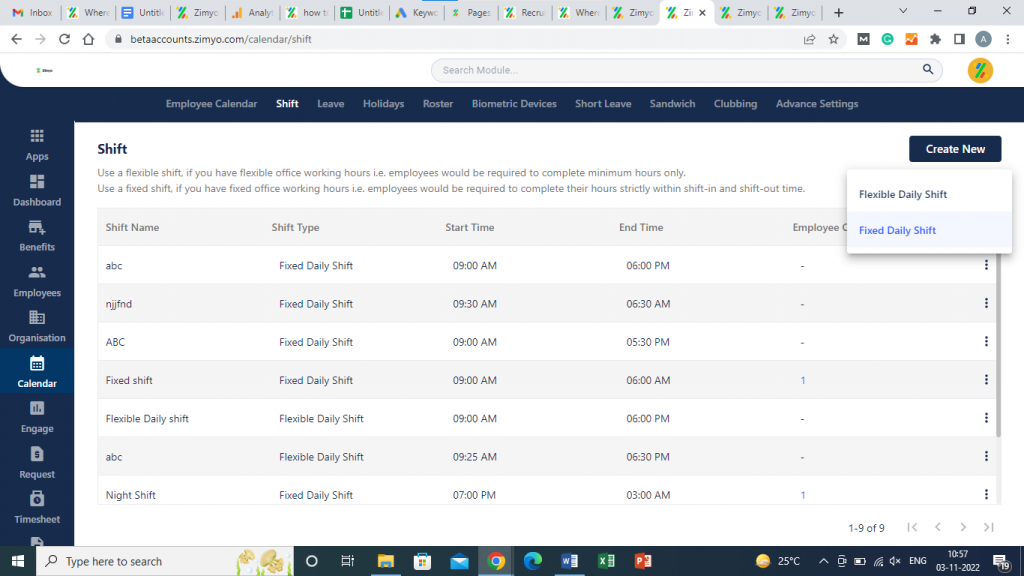 5.  From here, click on "Create New." A drop-down menu will appear. You can either assign fixed shifts or flexible shifts to your employees. 
6. When you click on the "Flexible Daily Shift" or "Fixed Daily Shift" option, a popup will appear on the screen. Fill in the required information and click on "Done."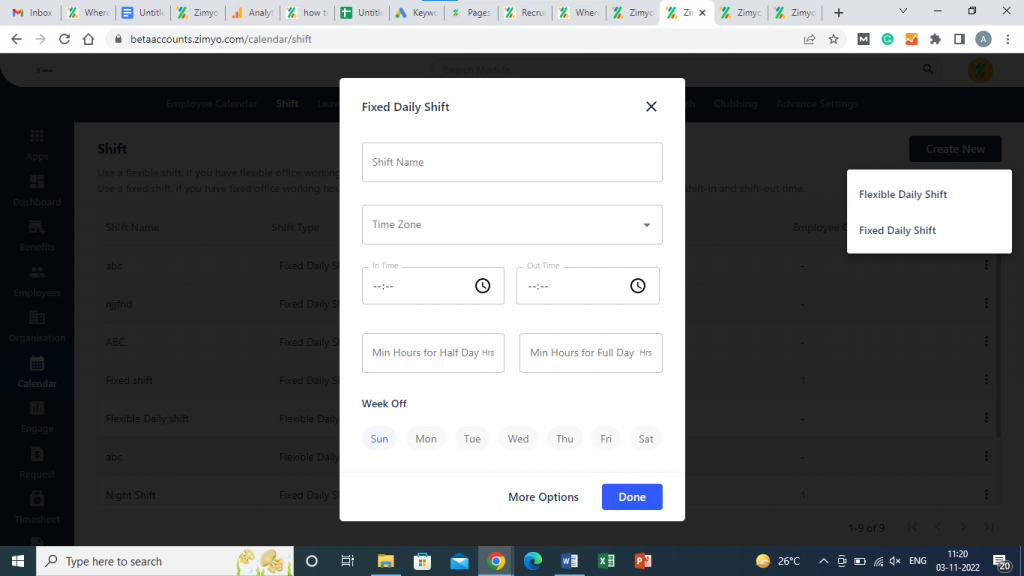 7. You can also choose more options by clicking on "More Options" from the popup. The more option sections will allow you to customize the time and regularisation options. You can also set other configuration options.
8. The other configuration options allow you to give specific permissions or controls to your employees, e.g., you can enable or disable biometric attendance, clock in/out from mobile, punch from the web, clock in cut-off time, etc.