Geotagging is a feature, where an admin can track the employee location from where they have marked their attendance. for Geotagging, employees should have a GPS-enabled device to track their location.
It help admin to keep a record of the on-site activities & can be done in Zimyo HRMS by following steps :
Step 1: Log in to your Zimyo Account, You will Land on the Admin's page as shown below on the screen.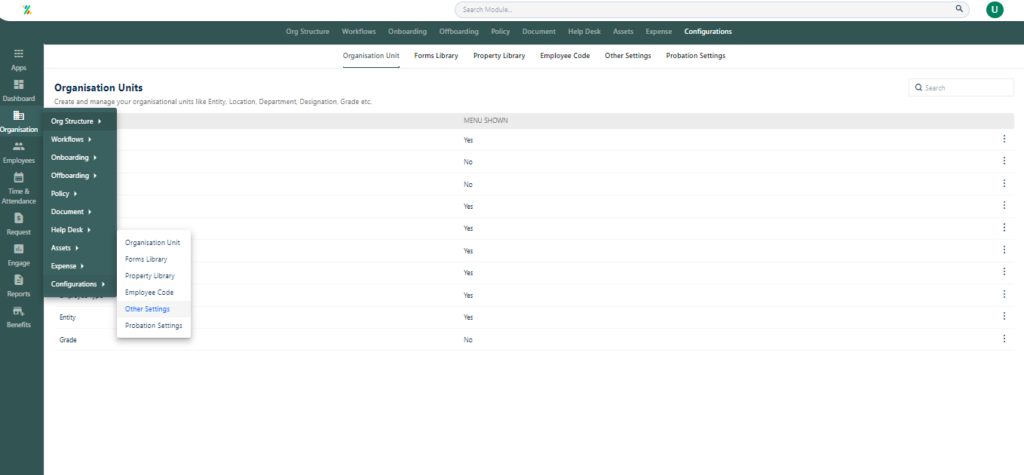 Step 2 : Now Click on "Organization" & move to Settings.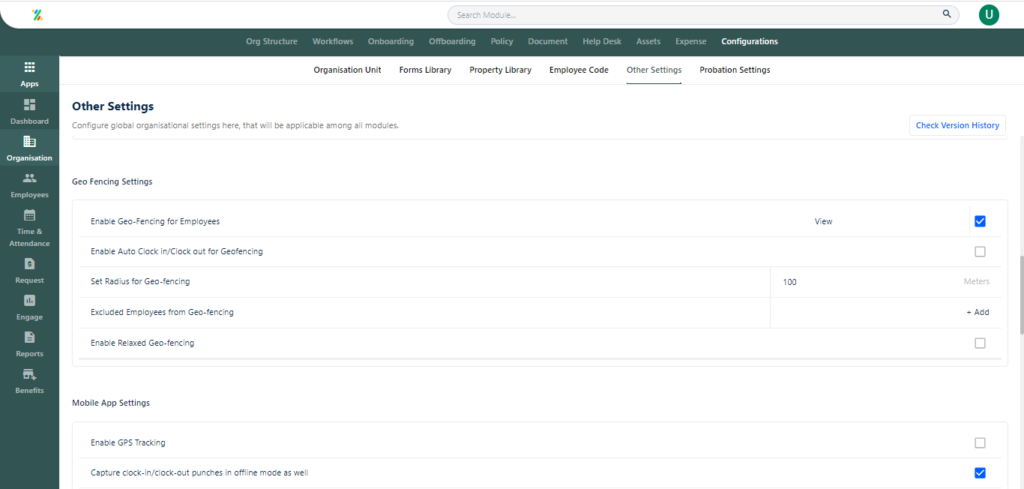 Step 3 : Now click on "Other Settings" & enable the GPS tracking as shown above on the screen.
To know more about Geotagging, Click Here