. First, log into your Zimyo Account.
2. Then, you will land on the all applications page.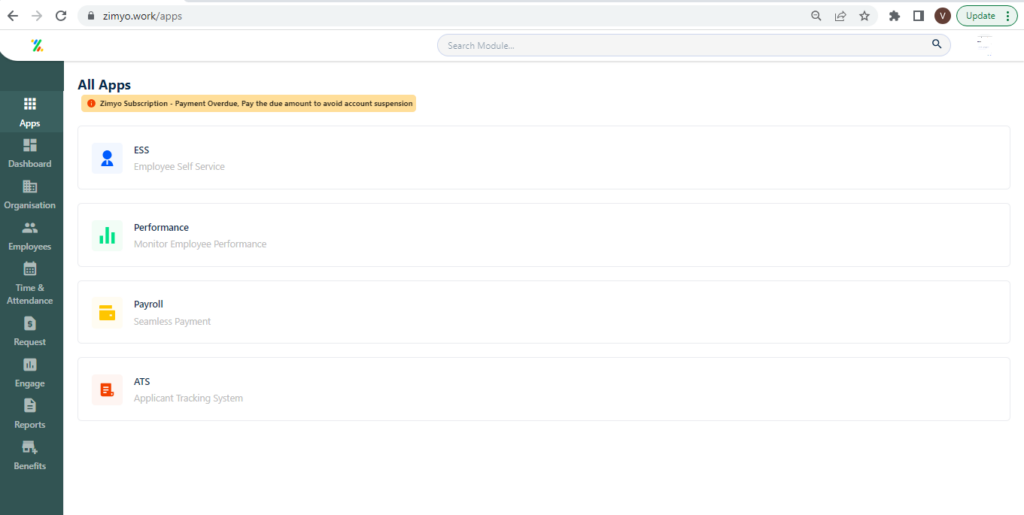 3. Click on the tab "ESS application".
4. This will take you to the dashboard.
5. On the top of the screen you will see numerous menus including- Dashboard, Engage, Request, Calendar, Reports, Others.
8. This dashboard is known as "Feed" or "Tribe."
9. From this dashboard, you can see recent posts shared by your employees. You can also create new posts from the same dashboard.
10. From the organization's social networking dashboard, you can also view trending hashtags, major announcements, earned points, and other functions.