To search for the payroll information of a specific employee, do the following steps.
Log in to the admin page of Zimyo HRMS. Make sure you have necessary access.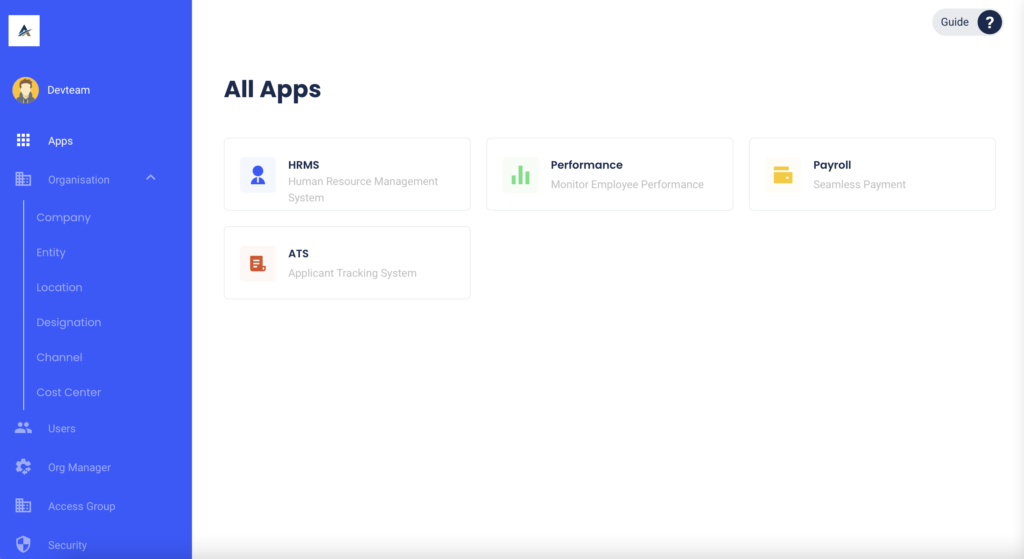 2. Click on the Payroll section. It will take you to the following page.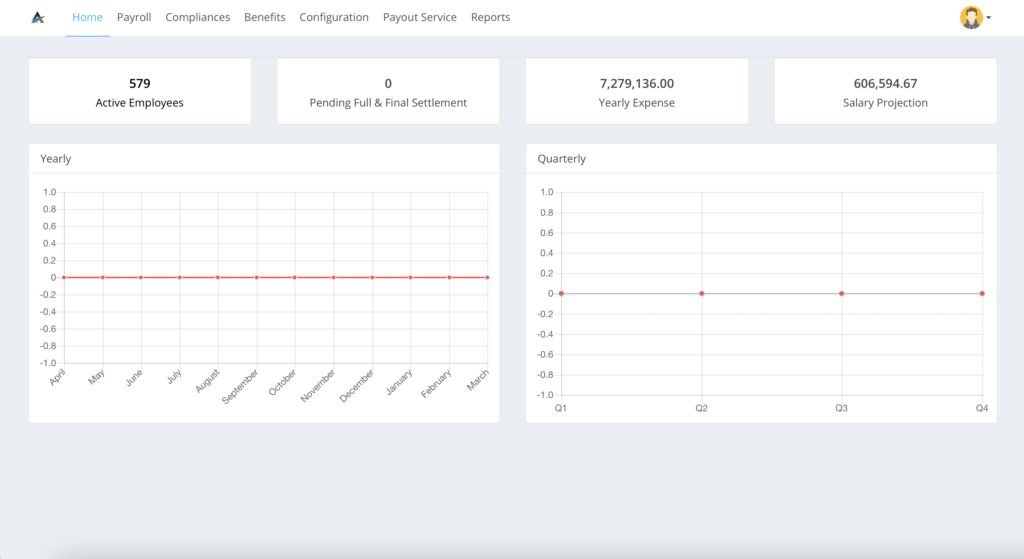 3. Click on the 'Payroll' tab in the page. Then navigate to the Employees section to enter relevant details and search for a specific employee.