In Zimyo HRMS, An Admin can configure Mobile App Settings by following the Steps:
First, Log in to your Zimyo Account, You will land on Admin's page.
Now click on "Organization" section & move to "Settings".
After clicking on "Settings" it navigates you to the "Other settings"
Under "Other Settings" you will find "Mobile App Settings" where you have the option to enable or disable :

Enable GPS Tracking
Capture clock-in/clock-out punches in offline mode as well
Approval required to mark attendence after punching
Enable Employees to Create Trips
Capture Health Status
Enable Trip
Team attendance should also display reportee's reportees attendance
RM Can Change Location
RM Can Manage Roster
Restrict Employees to start and end trip within shift hours
Enable IMEI restriction.

As you can see the visual demonstration below on the screen.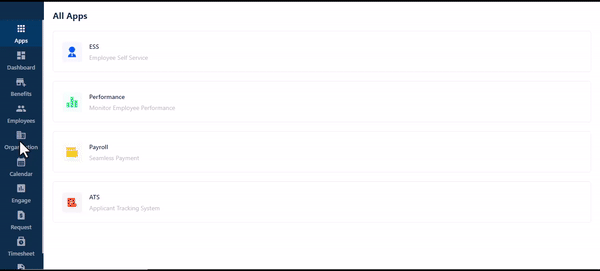 Click Here to know more