In Zimyo HRMS, An admin can assign a role of "Head of the Department" to a person by following the steps:
Step 1: First log into your Zimyo Account, It will take you to the Landing page for admin. As shown below in the screen.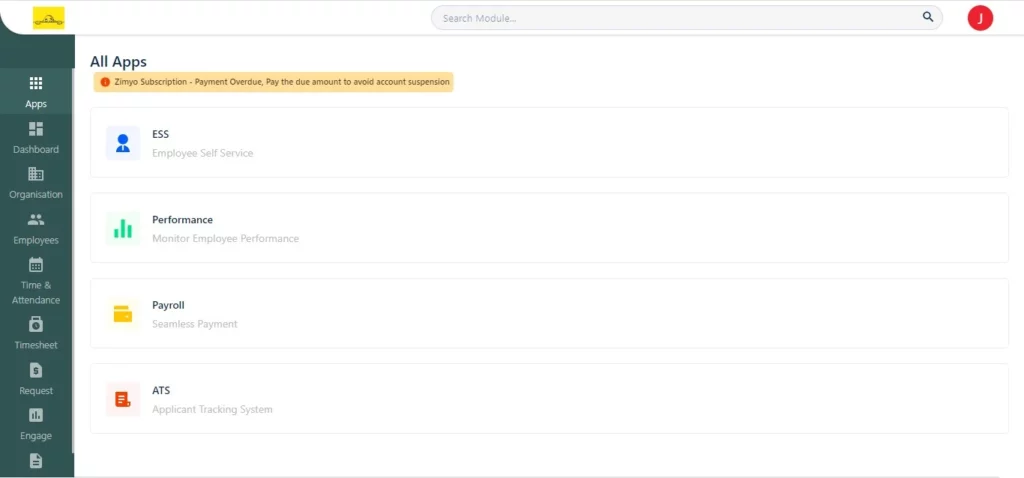 Step 2: Now click on the "Organization" it navigates you to the "Organization Structure" .
Then move to "Department" where you can "Create New" in bulk or manually one by one. where you can create head of department.
or you can edit existing one by clicking on the three dots given on the right side of the screen. An admin can change existing HOD from there only. As shown below in the visual demonstration.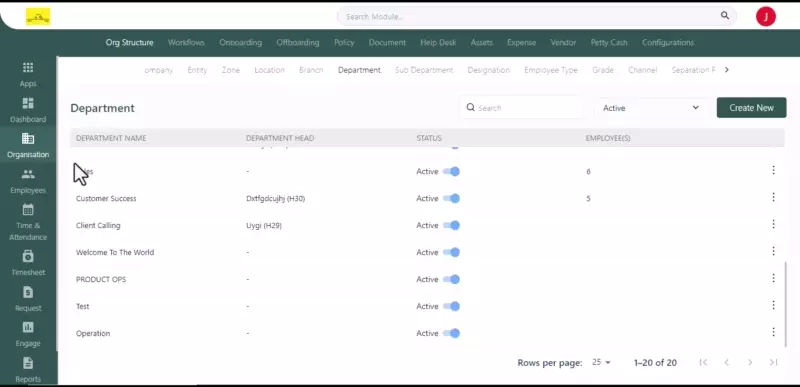 Click here to know more.