1. First, log into your ATS account.
2. This will take you to the ATS Dashboard. From here click on "Settings" at the top right corner of the screen under the username.
3. Then click on "Role management" under the permissions tab. The following screen will appear.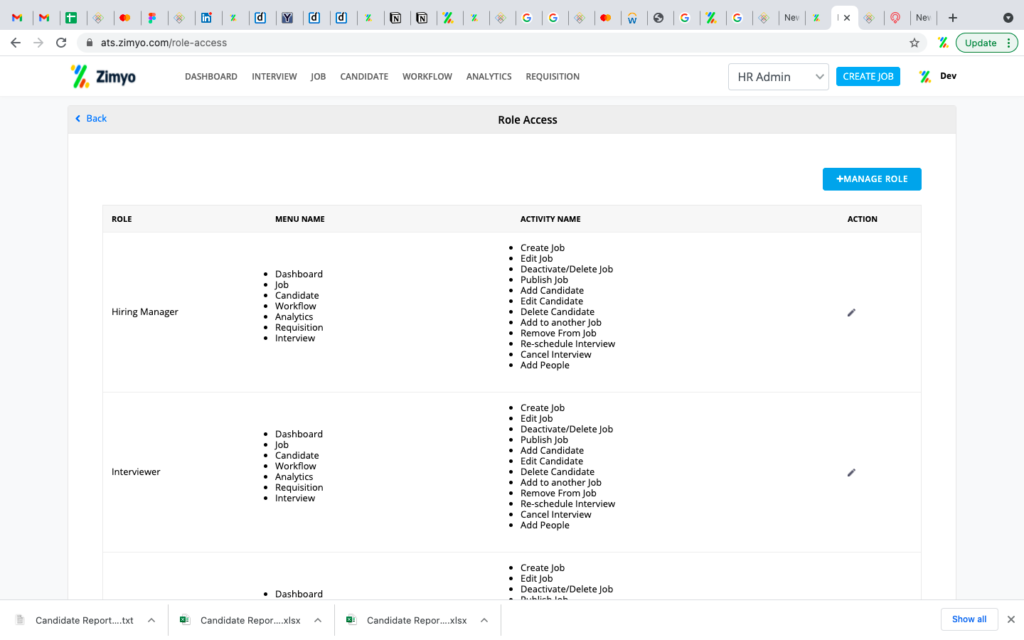 4. If you want to modify a role, then click on "Manage Role". The following popup will appear.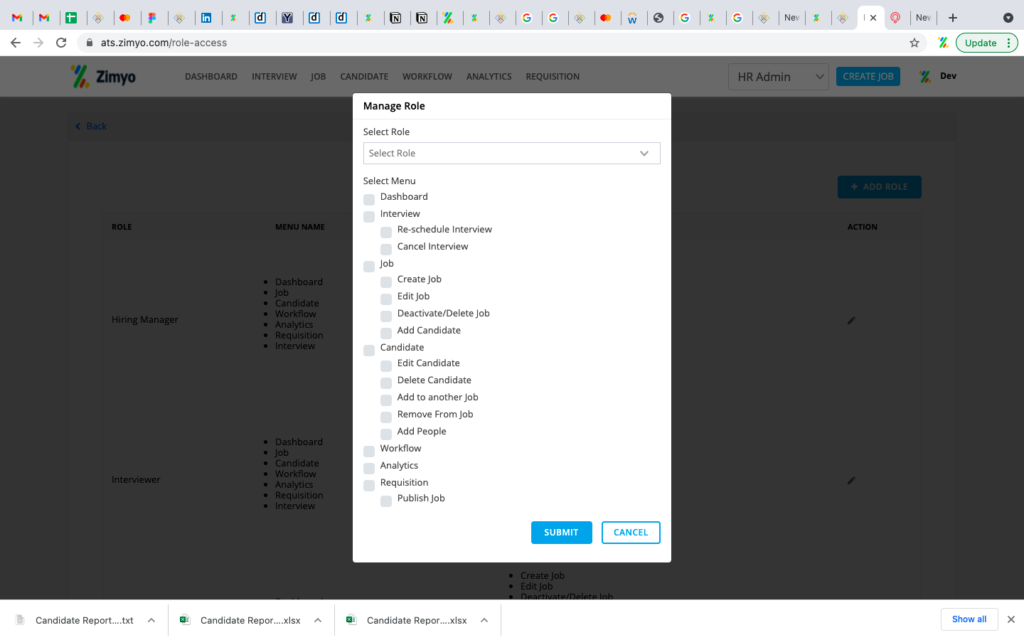 5. Select the role from the dropdown and give the access or permission you want to give.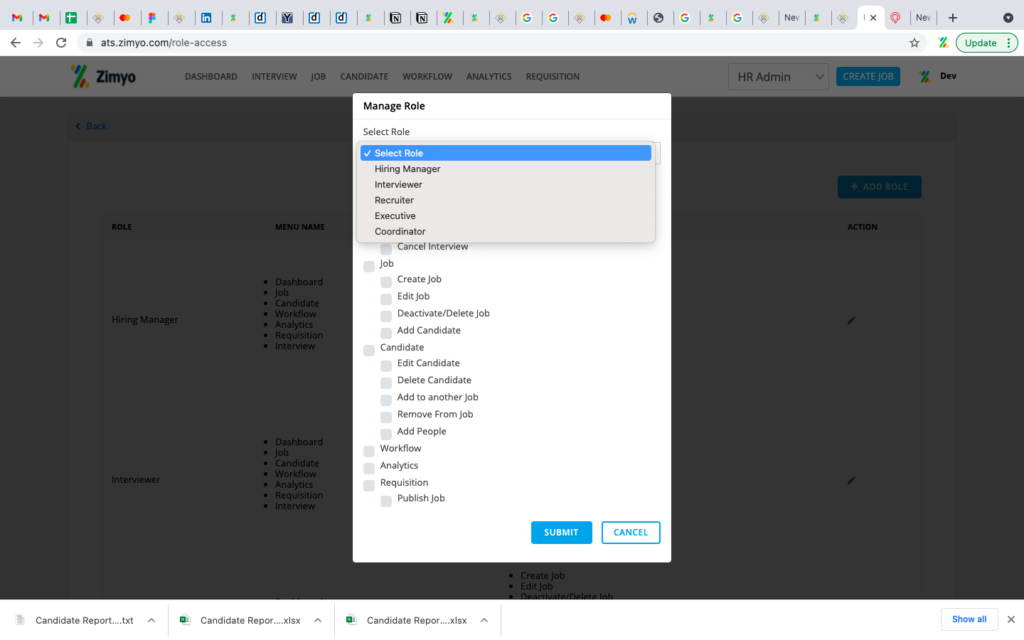 6. Click on the submit button.
7. You can also edit the pre-defined roles simply by clicking on the "Edit" icon.