To create a New Group:
1. First login on the Zimyo HRMS portal using your login credentials. 
2. Navigate to the Engage tab.
3. Click on the '+' sign inline with the Groups. This will open a new screen.  Here enter the Name of the group and the Description.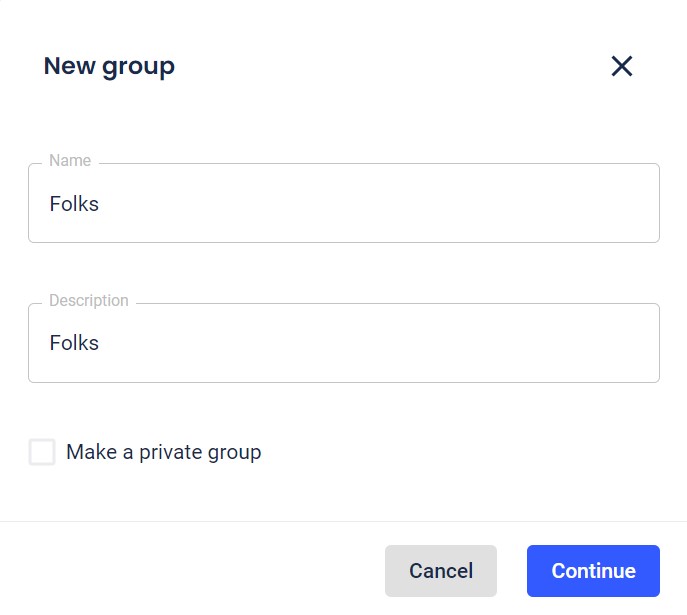 4. Click on Continue to add members to the group.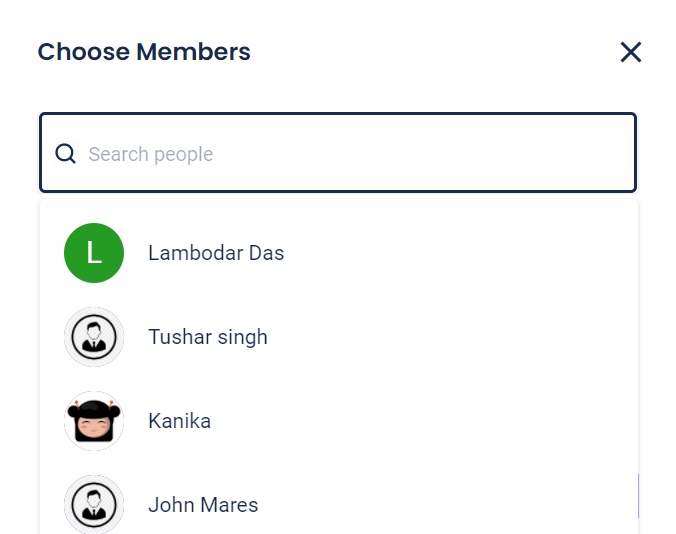 And then click on Continue again and your new group is created now.