Under the Offboarding module of Zimyo HRMS, you can find a creative Dashboard tab with the details of Average Offboarding Time, Offboarding status, E-Separation, Manual Exit for the last 30 or 40 days, and a chart displaying the count of Total Employee Left.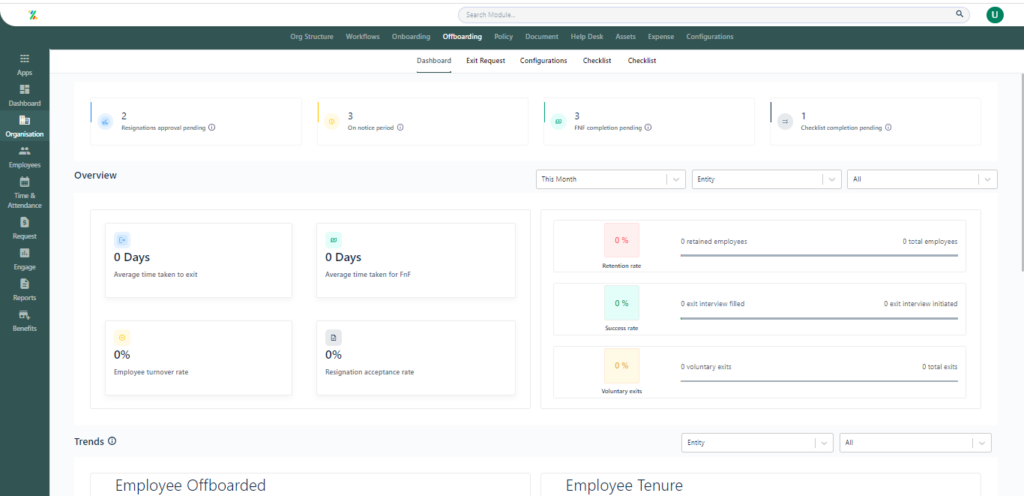 Under the Employee tab of Offboarding module, you can see the details for the exit of an employee, and can also edit these details. You can also send the form for an exit interview and can keep track of the assets given to the employee and for the clearance of the same as well.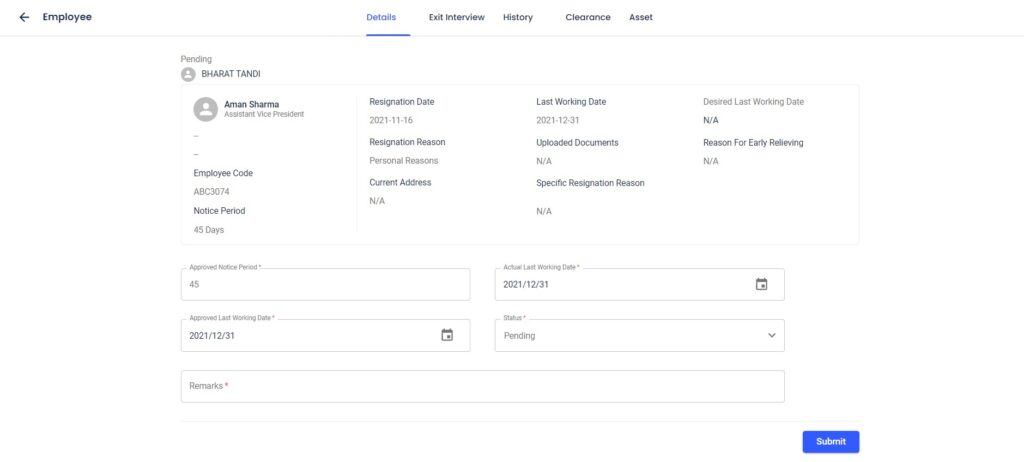 Under the Checklist tab, you can create a new checklist or edit the already existing one. You can also set the days before which you want to auto-trigger the Exit Form.