1. First, log into your zimyo account
2. This will take you to the homepage. From there, click on the "ESS" tab.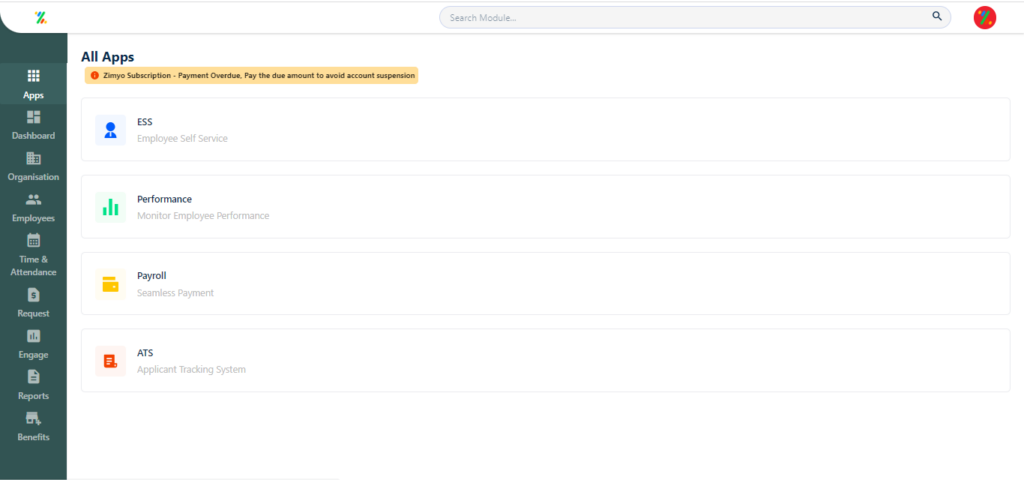 3. This will take you to the dashboard.
4. On the top of the screen, you will see numerous menus, including- Dashboard, Engage, Request, Finance, Benefits, and Others.
5. From the header, click on "Engage."
6. This will navigate you to the following dashboard: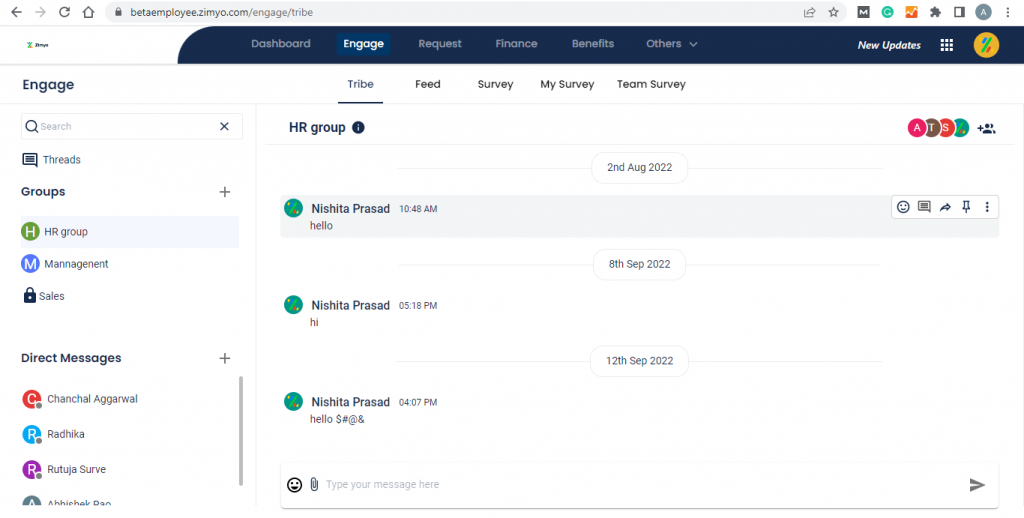 7. For creating a Poll, click on the "What's on your mind" column below the header.
8. Then, a "Create Post" popup will appear on your screen.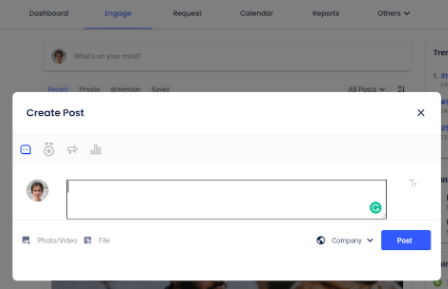 9. Then select the "polls" icon (graph). Add your questions and answer options. You can choose a single select or multiple select question and answers.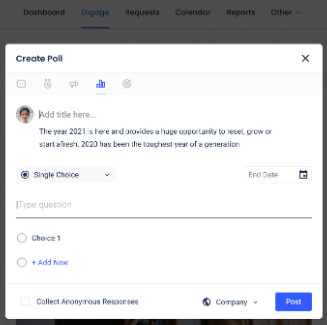 10. If you want to add multiple selects to your question. Then click on the "Single Choice" dropdown.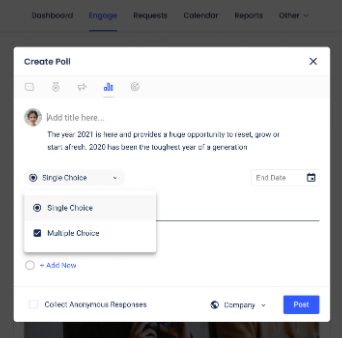 11. From the dropdown click on "Multiple selects".
12. Then select the people, departments, teams, or entities you want to share your poll with by clicking on the dropdown menu at the bottom of the popup.
13. Choose the end date for your poll by clicking on the "End Date" tab on the right side of the popup.
14. Then, click on "Post".
15. Hurray! You have successfully posted a poll. If you need to add another question, repeat the above steps.