As we already know Help Desk is to answering employee inquiries, taking in tickets, resolving employee issues, and providing customer service through a formal, organized software system.
Here we will understand the email library that has been configured by our team regarding helpdesk which is basically System configured email library:-
All the email libraries where the "created by" option is mentioned as System are system-configured email libraries.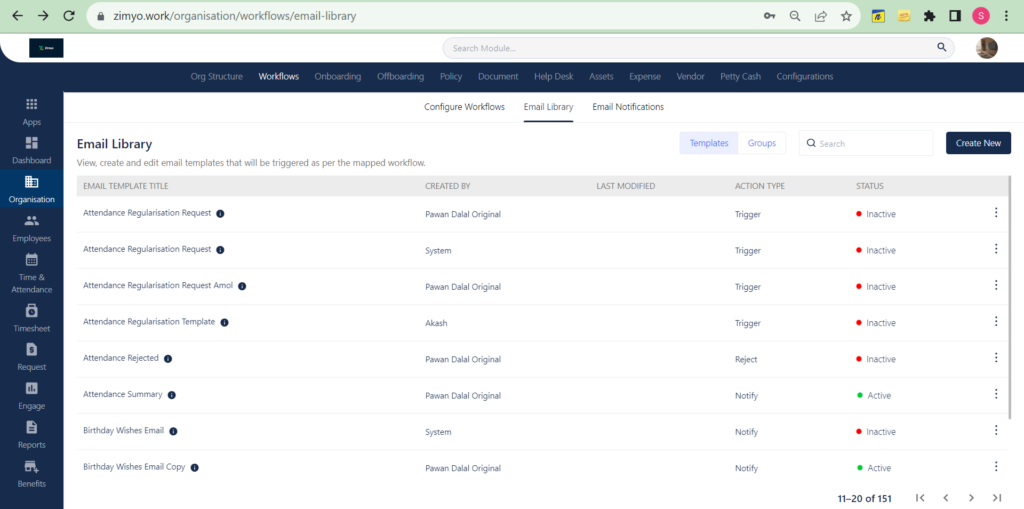 2. We can even create our own custom email library for the mentioned templates and modify its content simply by clicking on Duplicate Template
3. Below are all the email templates (System) for Help Desk which are present in our portal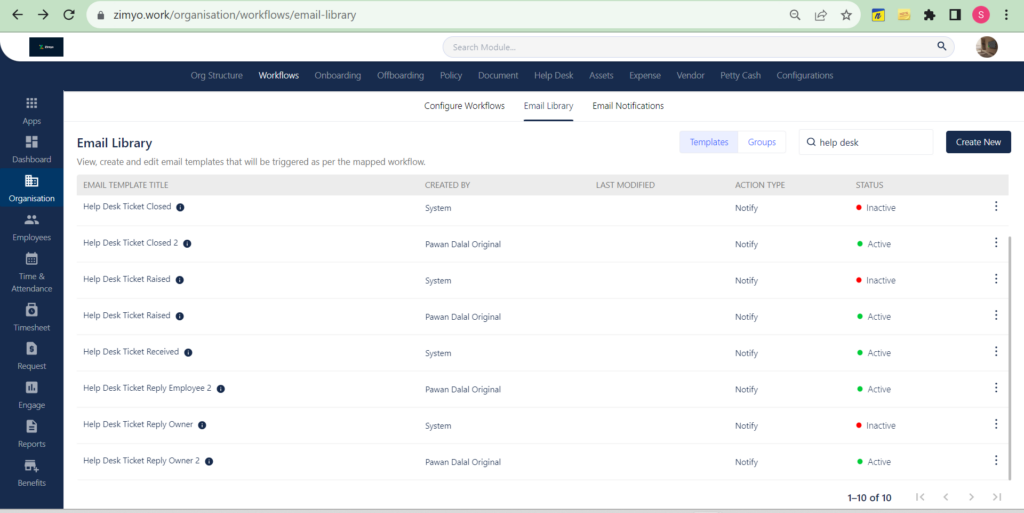 4. We will now understand along with attached screenshot for all the useful email templates :-
Help Desk Ticket Raised – This email triggers to the ticket owners as per the Help Desk category configured, also similar to Help Desk Ticket Assigned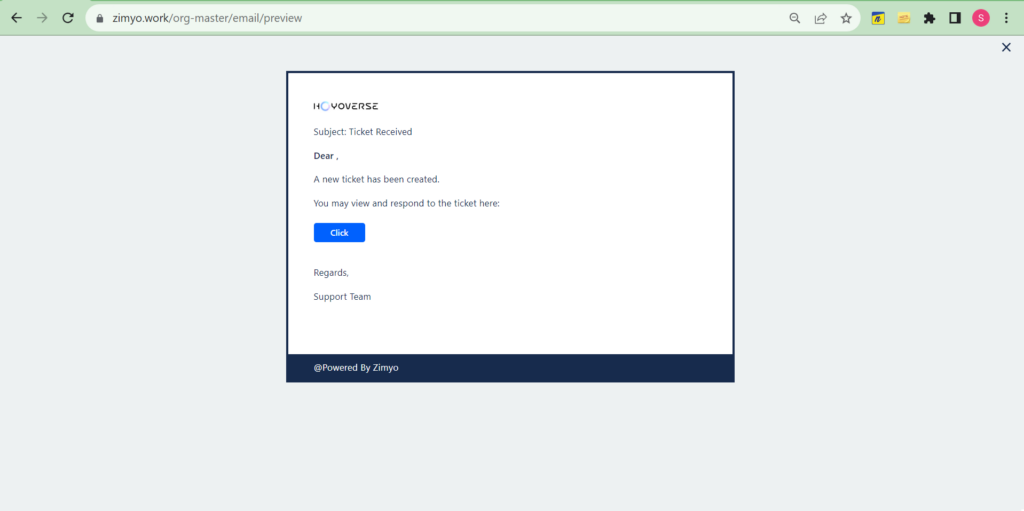 Help Desk Ticket Received – This email triggers to the employee who has raised the ticket for the help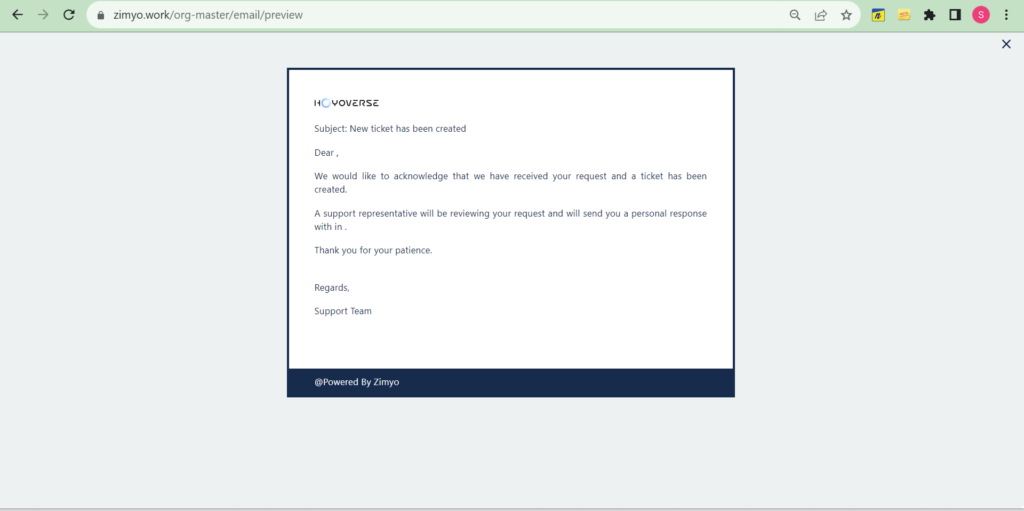 Help Desk Ticket Reply Owner – Its basically an email that triggers to the requester that a response has been received to him/her from the ticket category owner
Help Desk Ticket Closed – Its to inform the employee that the ticket is now resolved
For better understanding you may click on the links mentioned below :-
What is Helpdesk in Zimyo HRMS ?
How to create a new Help Desk Category?