In Zimyo HRMS, An admin can add Employee type or they can edit it by following the steps:
Step 1: First log into your Zimyo Account, it will take you to the landing page for admin. As shown below in the given screen.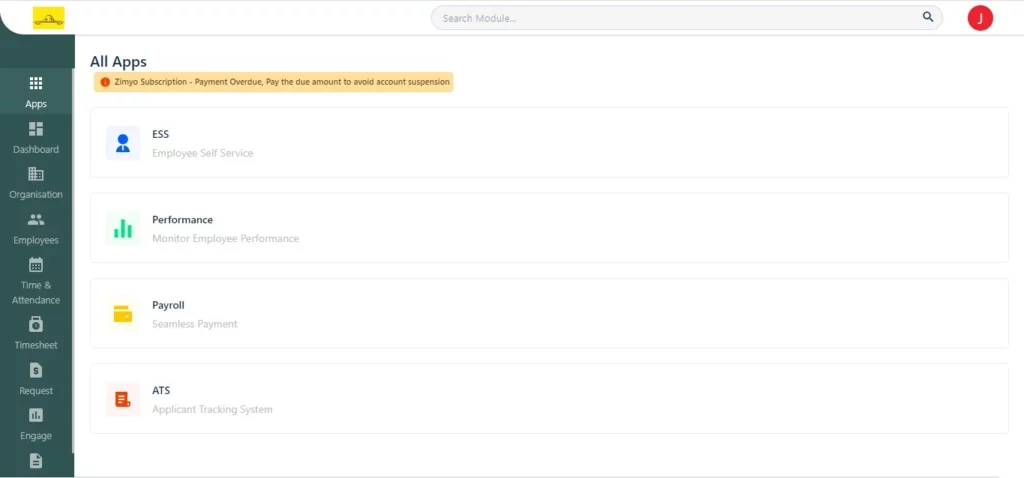 Step 2: Now click on "Organization Structure" & move to "Employee Type" . As shown below in the screen.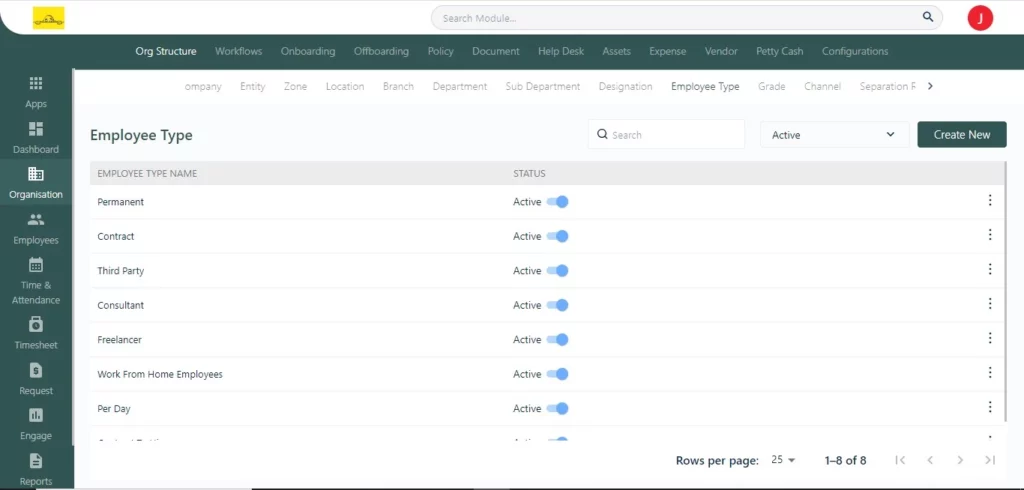 Step 3: After reaching on "Employee Type" click on "Create New" for adding new head in the list. As you can see below in the visual demonstration.