Simply follow the below shared path to reset your account password:

1. Go to Login Page and click on Forgot password.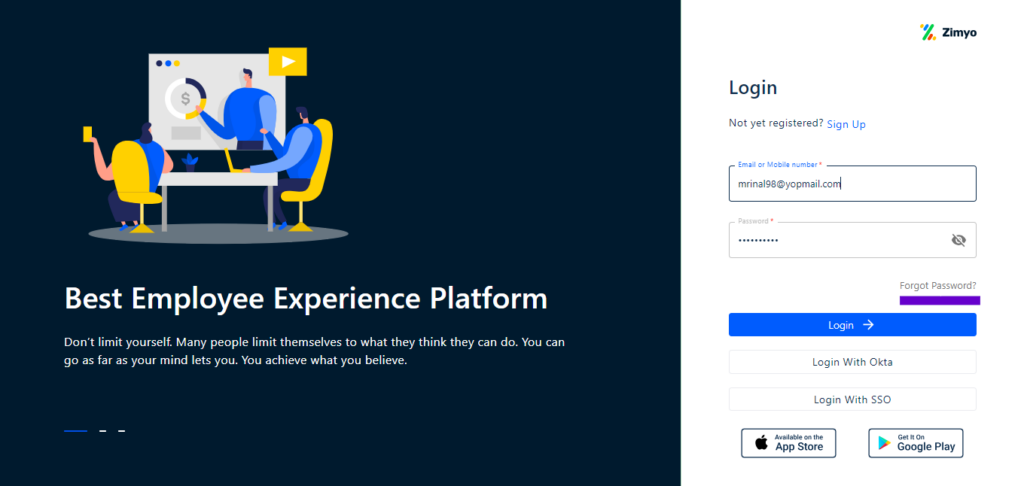 2. Once you click on "Forgot Password" it will take you to the following Page.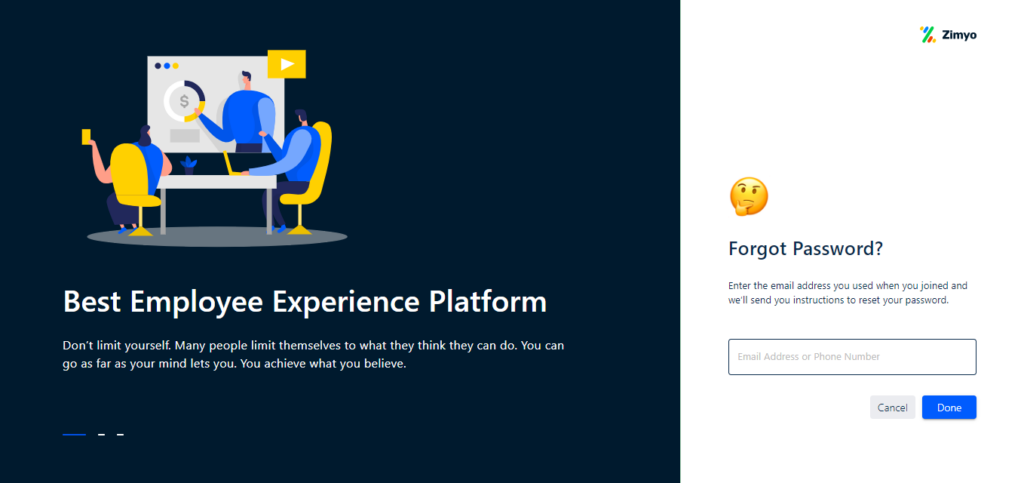 3. Then enter your official email and click on "Done". You'll receive an email to reset the account password where you'll need to click on "Please click here to reset your password"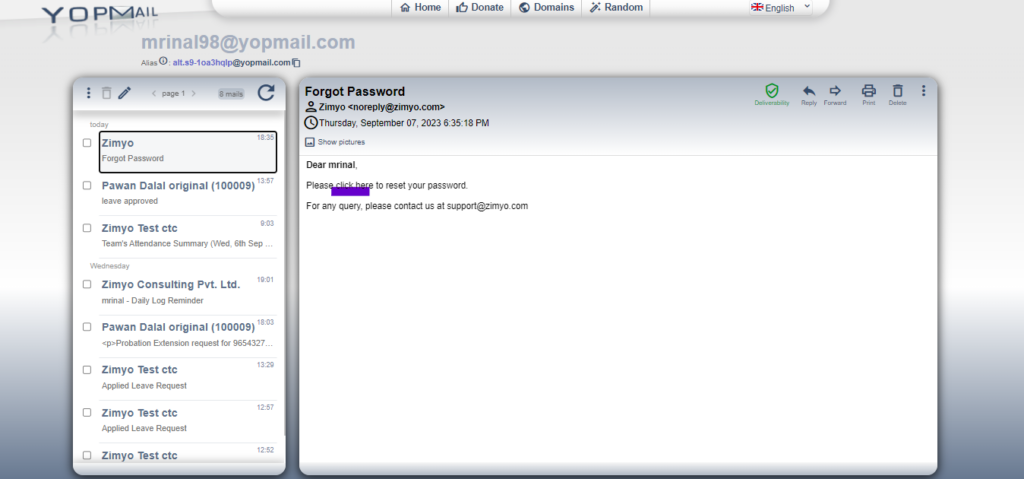 4. It will take you to following page where you'll have to enter your new password and then click on submit.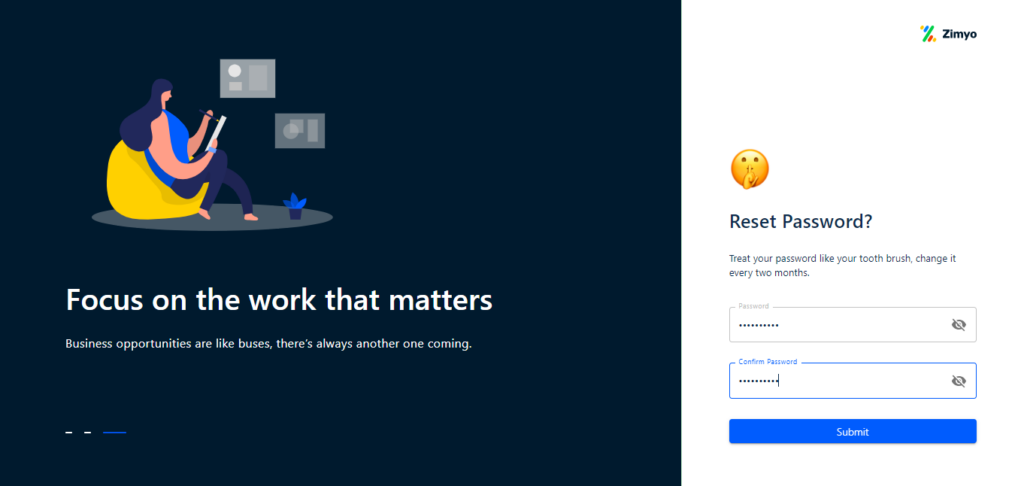 5. Use the new password to login into your account.