1. First, log into your Zimyo Account. This will take you to the main page.
2. There will be a column of icons on the left side. From there, navigate to "organization."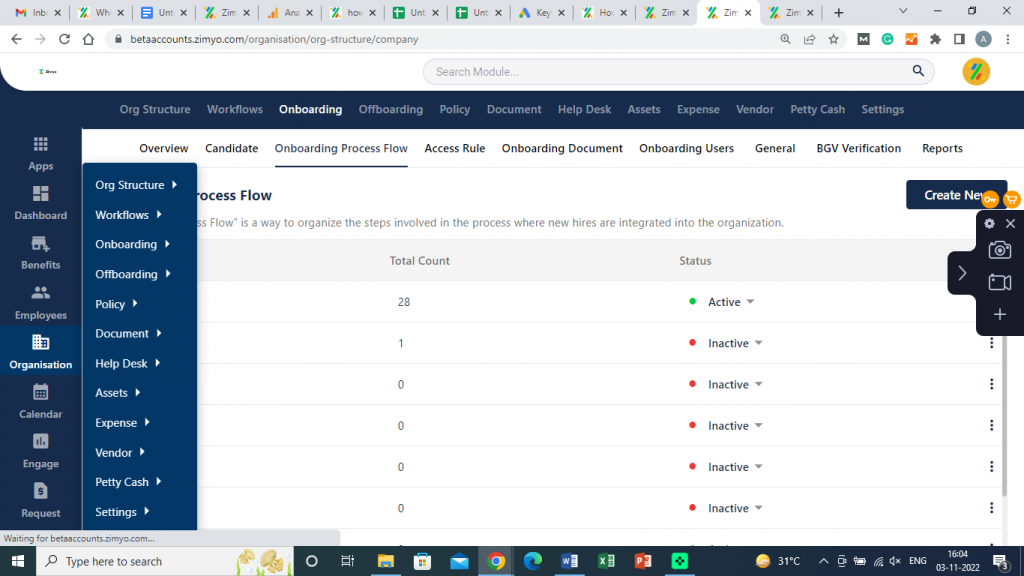 3. Click on "Onboarding" in the dropdown menu and then click on "Onboarding workflow"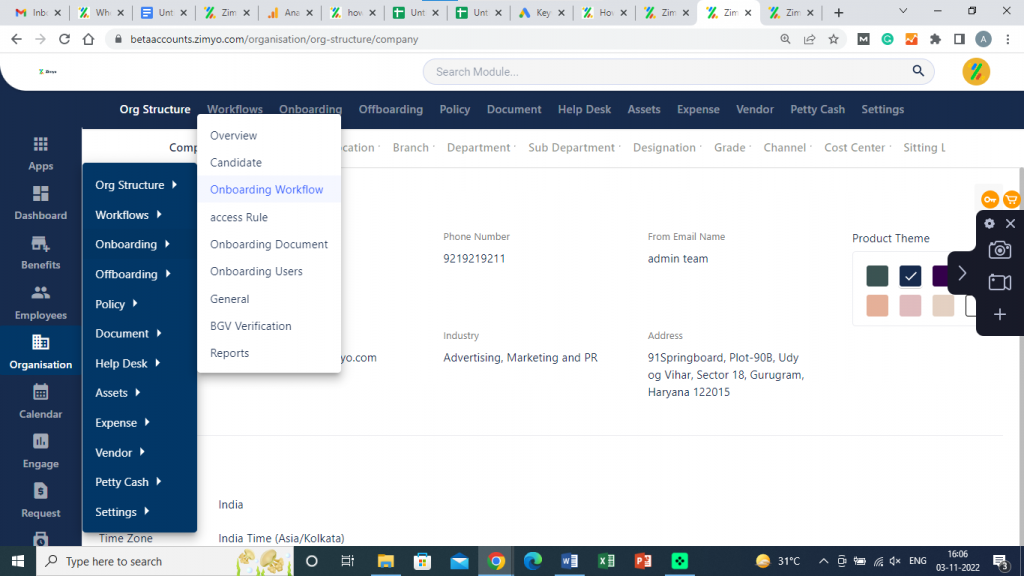 4. This will take you to the main page of the "Onboarding process flow"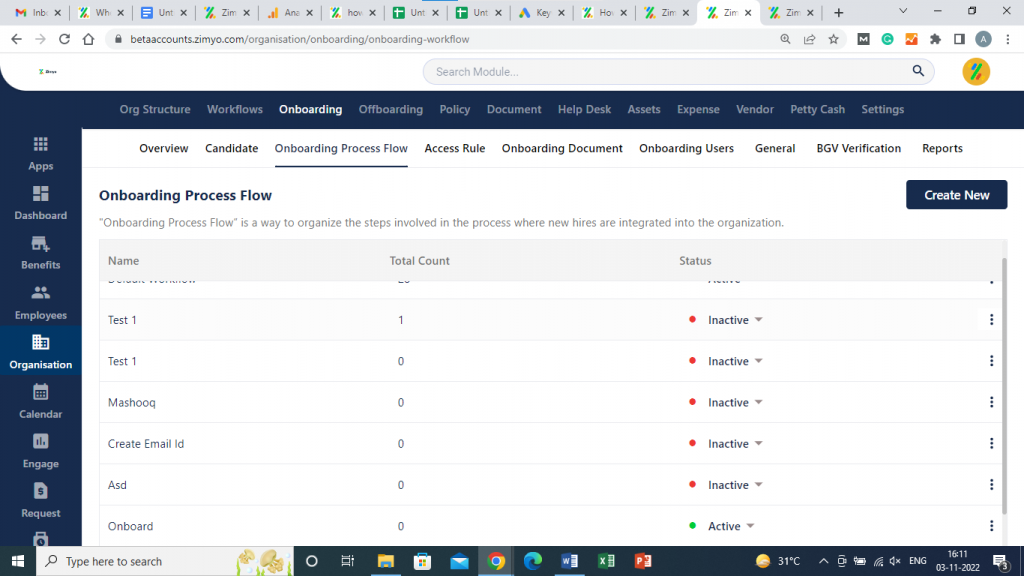 5. From there, click on the "Create New" button.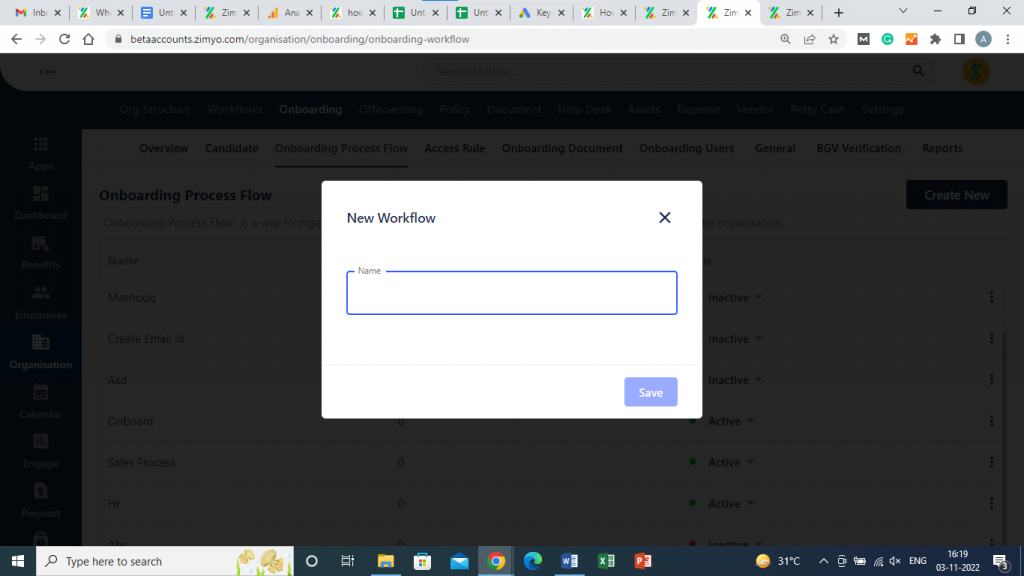 6. Now, you can give a name to your workflow. After giving a name, click on "Save."
7. This will open a new menu in which you can configure the workflow you have created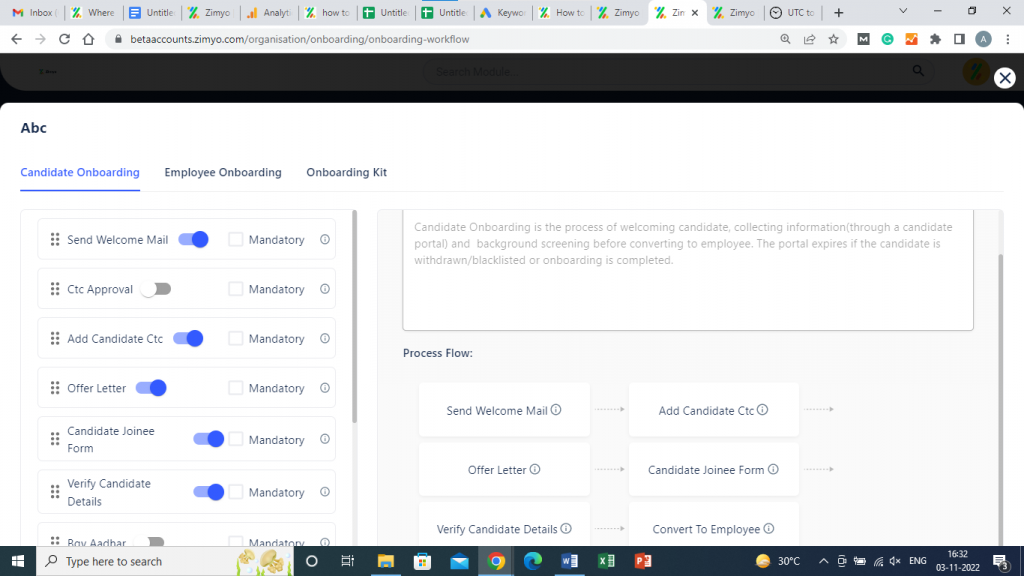 8. Then, choose the stage "pre-onboarding" if you create a workflow for an intern or candidate. You can select the "Onboarded" option if you have hired a new employee. 
9. Then click on save. You can also add the onboarding kit to your workflow. The kit can contain company tour videos, documents, or policies you want to show to your new hires.
10. You can customize the onboarding workflows as per your requirements.