Applying WFH on behalf of employee for the whole month or few days for future could be a user friendly process which also prevents the employee to raise WFH each day if its already applicable to employee.
The RM or admin/sub-admin whosoever has the admin rights of the portal can apply for bulk WFH through the steps mentioned below
Step 1: Please login to admin portal of Zimyo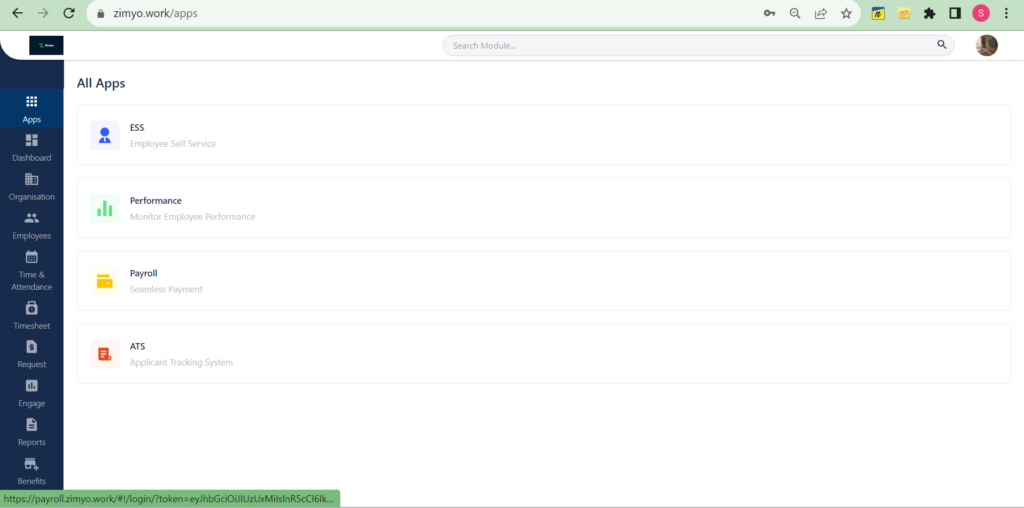 Step 2: Go to Time & Attendance, select "Bulk Update" option from top right and choose Attendance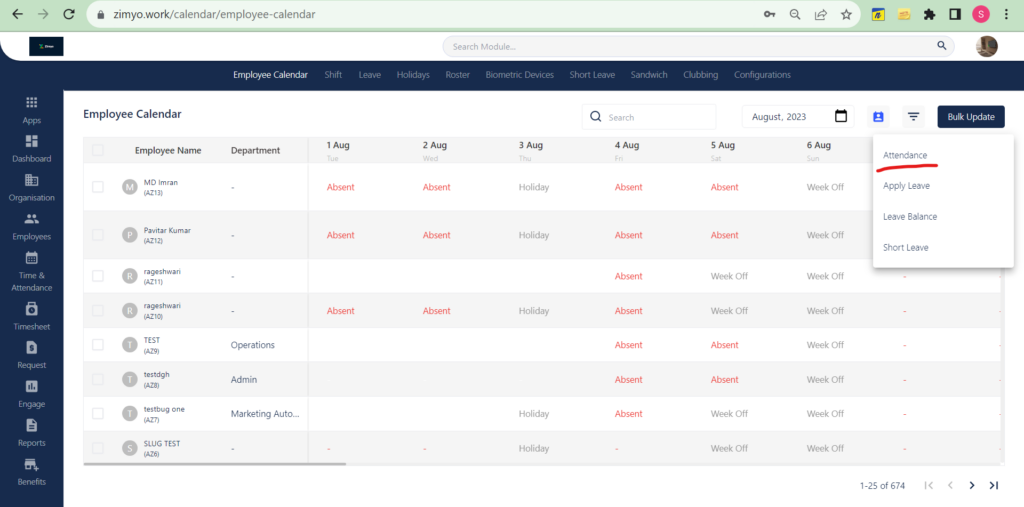 Step 3: After clicking on Attendance, select "Download Template" option and then select "Muster Attendance Format"
Step 4: Fill the details, all fields are not necessary to be filled but make sure to select the entity and the From and To date, then download the excel template for the same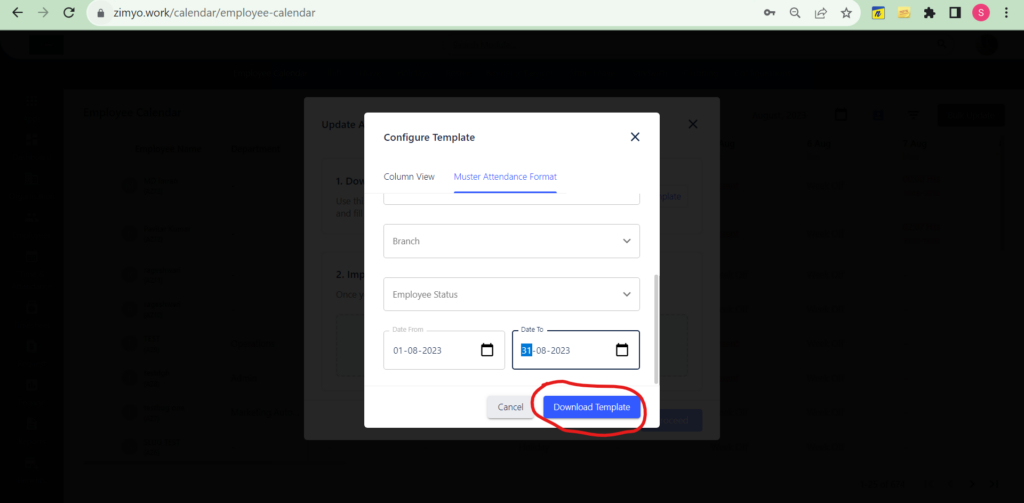 Step 5: Fill the details on the sheet which is P for Present, A for Absent and WFHF for Work From Home.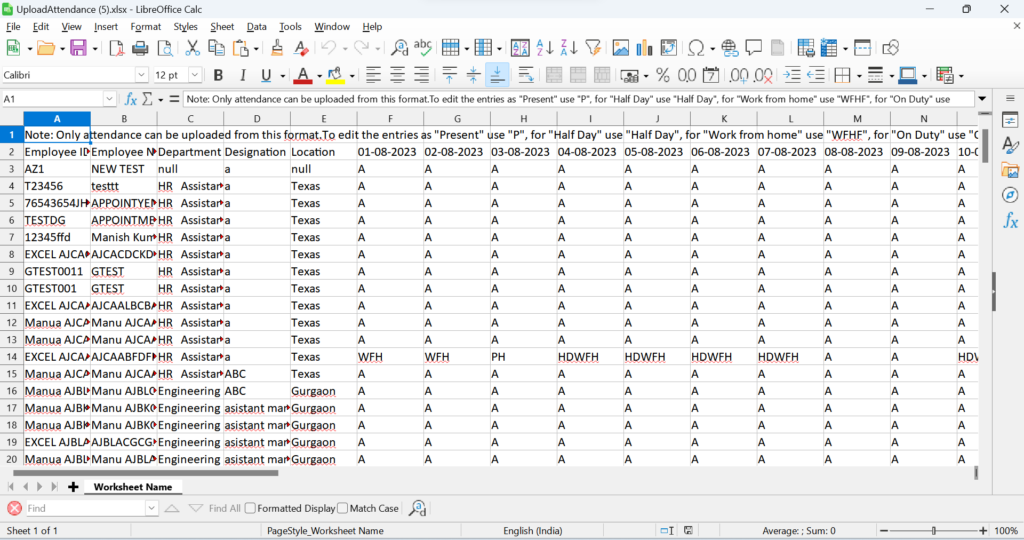 Step 6: Upload the same saved sheet from the "drag your file here" option and refresh the page. The job is done !!!