The complete list of your active benefit plans, including medical insurance, personal loan or any other financial assistance from the company can be viewed in the benefits tab of Zimyo HRMS. To view:
Log in to your Zimyo account
This will take you to your dashboard
From the dashboard, navigate to the benefits tab. The following tab will appear on your screen.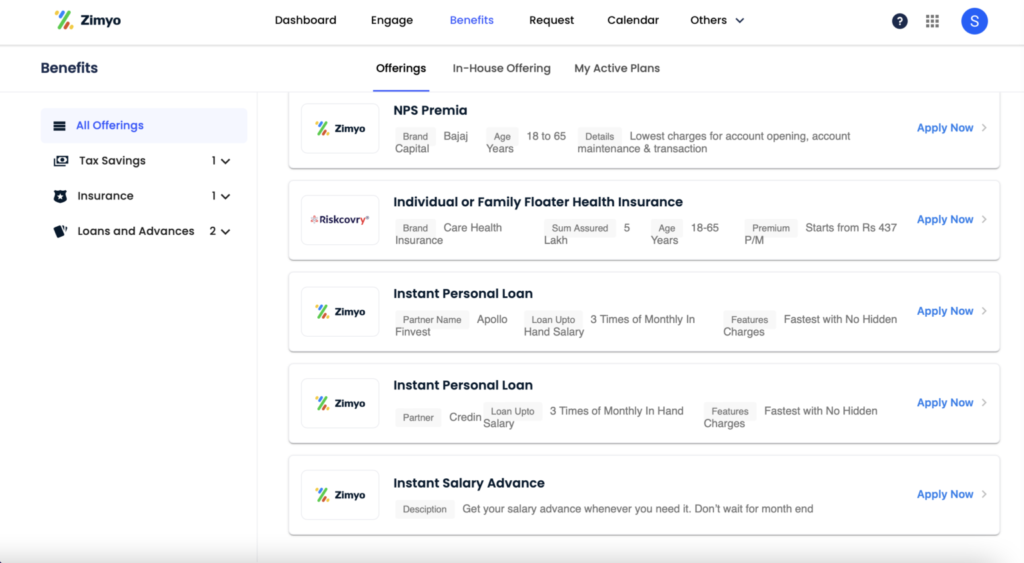 4. From this page, navigate to the 'My Active Plans' section.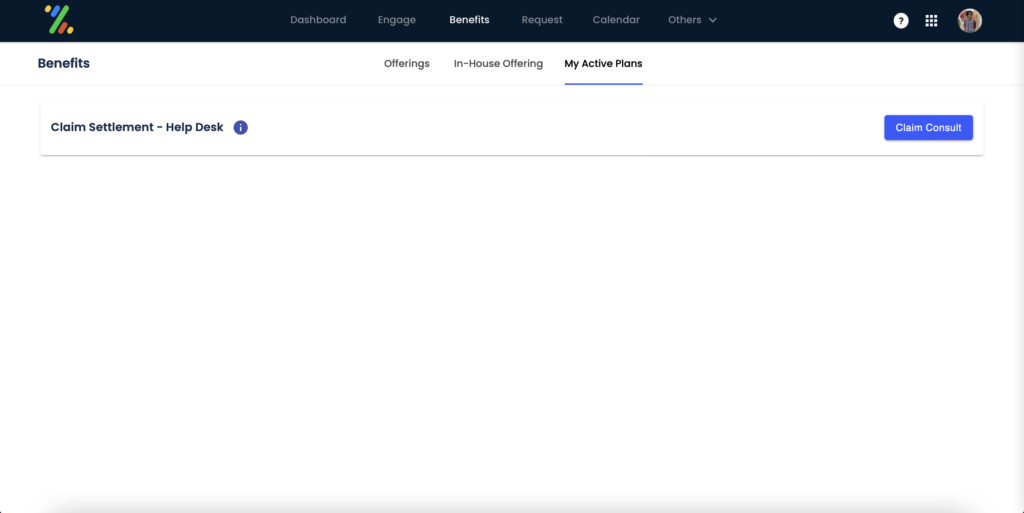 5. From this page you can view all your current active plans, or raise an enquiry about the same.