To view the arrear payment of employees, do the following steps.
Log in to the admin page of Zimyo HRMS. Make sure you have necessary access. 
2. Click on the Payroll section. It will take you to the following page.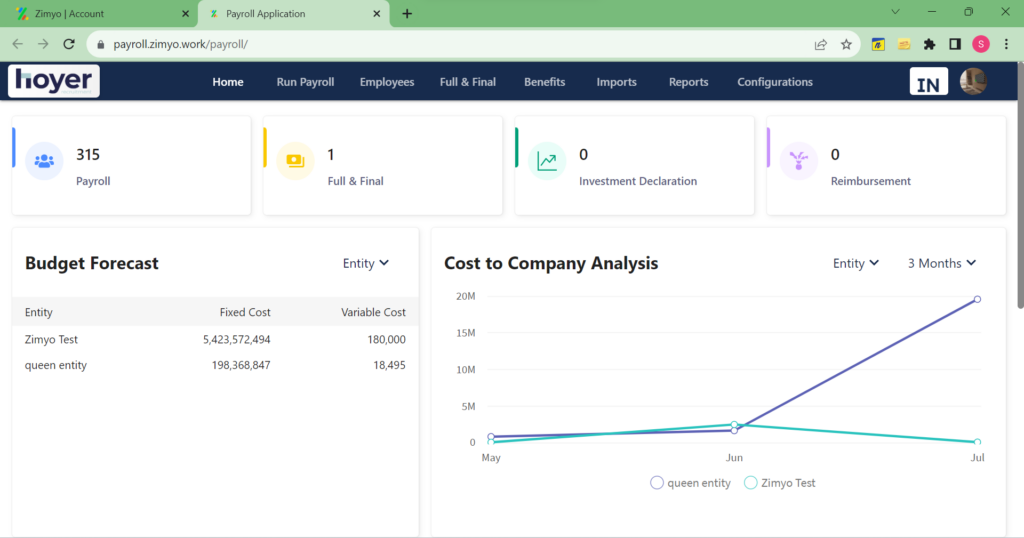 3. Click on the 'Run Payroll' tab in the page. Then select the necessary details like entity, payroll month and specially the status of the payroll, then click on search. All the employee details will reflect as shown.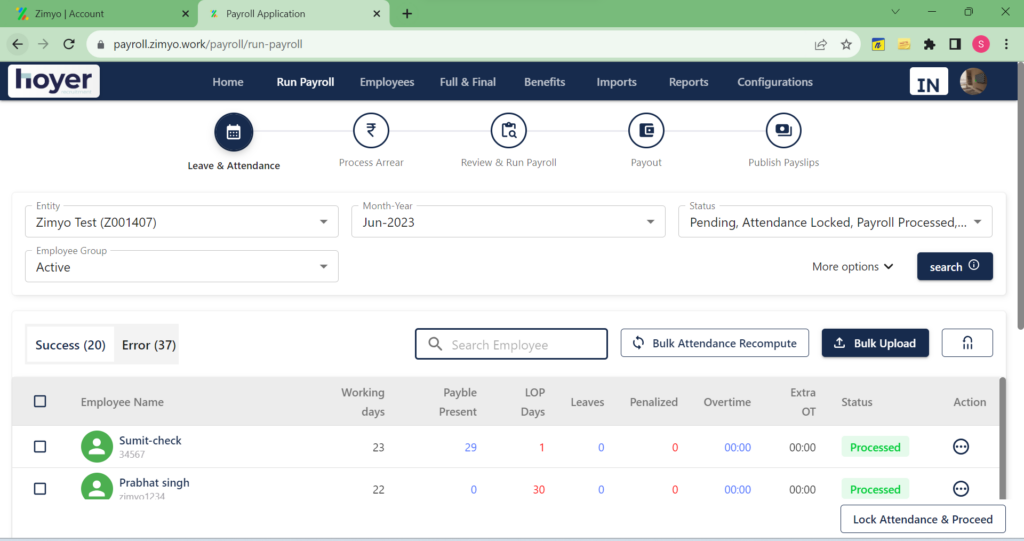 4. Select the employee, then click on "Lock attendance and proceed", it will take you to the Arrear stage where you can view the arrear amount or upload the arrear as well if needed