To see a track record of your work in the company, including the hours clocked and attendance of previous days, it can be viewed from the Zimyo HRMS dashboard calendar view. To view it:
For using the dashboard:
Log in to your Zimyo account
This will take you to your dashboard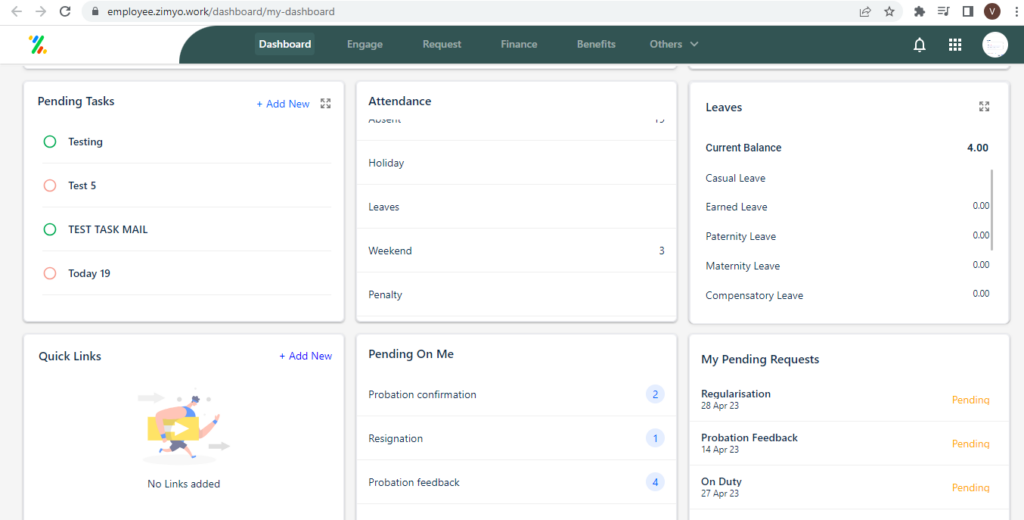 3. To see the attendance, and hours clocked, of any particular day please select the specific date on the calendar view and all the information will be displayed below it.