In Zimyo HRMS, Expense Rules can be created in the following steps :
Step 1: Log in to your Zimyo account, you will land on Admin's page. Then click on "Organization" & move to the "Expense" section.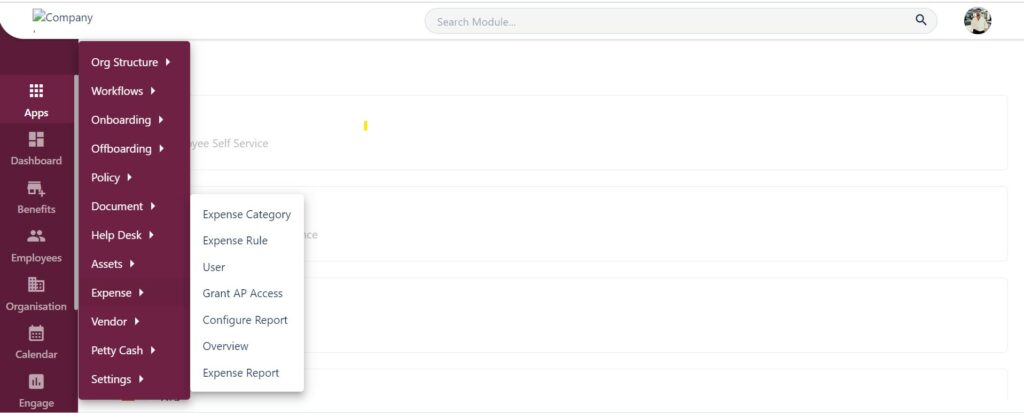 Step 2 : By clicking on "Expense Rule" you will reach to the window where you can see the list of the rules created by an Admin as shown below on the screen.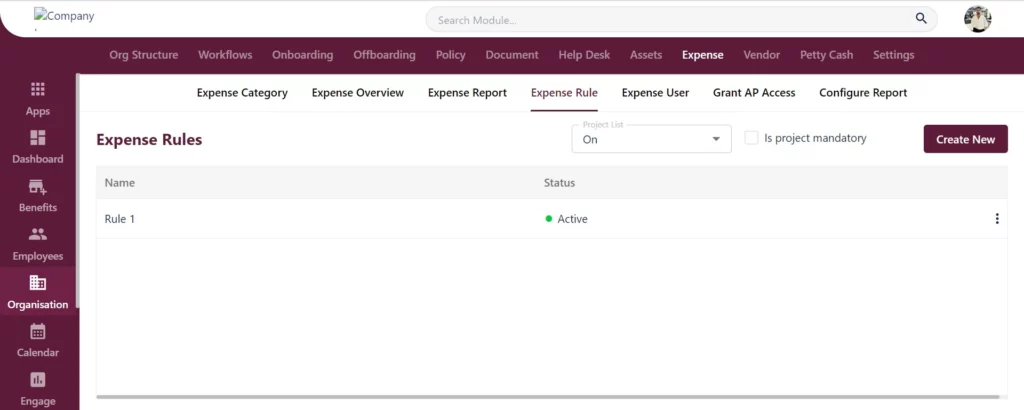 Step 3 : Now click on "Create New" it pop up a screen where you need to fill the required details such as name of new expense rule, expense category etc. as shown below on the screen.