You can create the salary structure by navigating to Configuration>Salary Structure.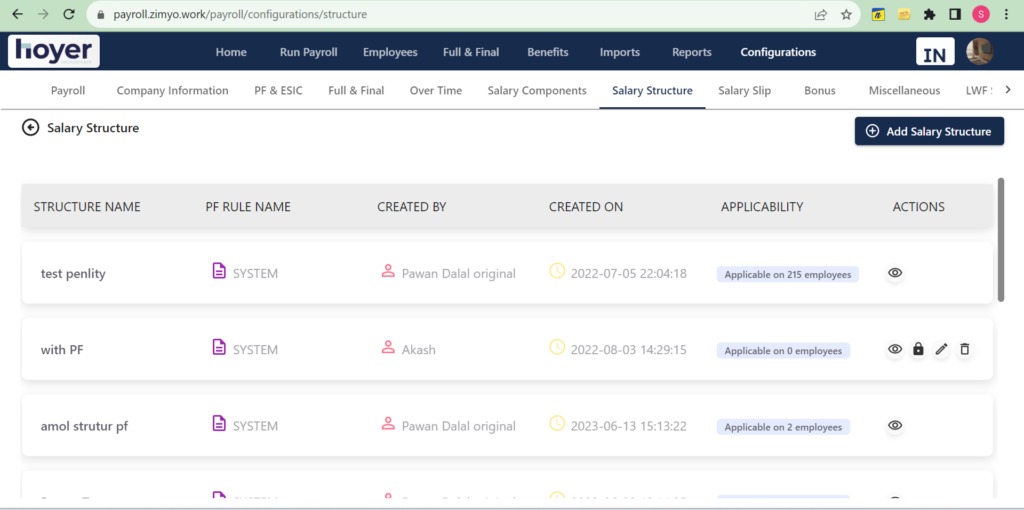 2. Click on "+Add Salary Structure," and you will find all the salary components which can be configured as per your requirement.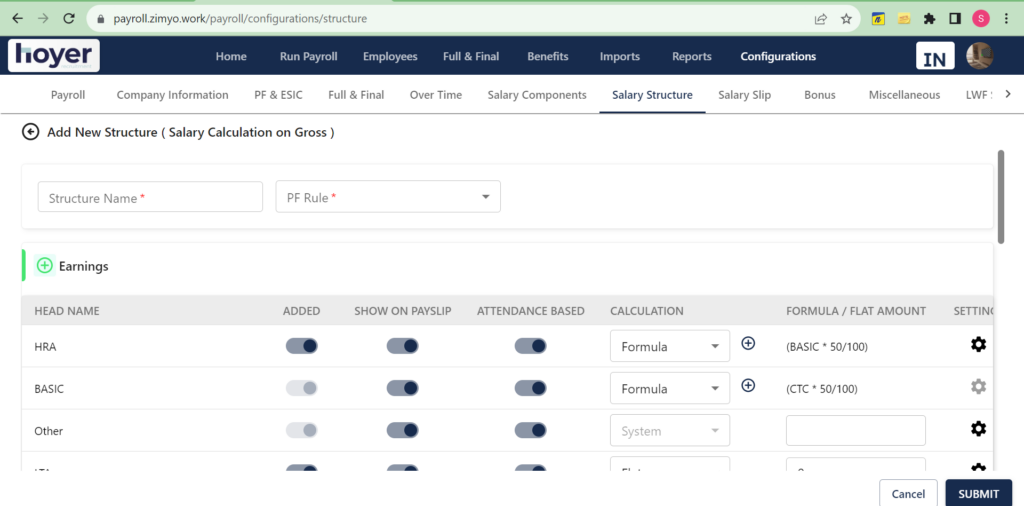 3. You can add/remove the salary components as per the organization's requirement, and you can also put calculations for each whether it should go flat or with a formula.

4. After adding all the details, click submit to save the salary structure. All the created salary structures can be viewed on the Salary Structure tab.